Space Station St John's Wood Village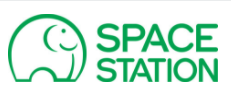 Hello from the St John's Wood Space Station team! We're easily accessible at just a minute's walk from the St John's Wood underground station, or via the A501 or A41 by car. We offer secure self-storage units for household, businesses and students and our St John's Wood Village location is perfectly placed right in the heart of the village. Whatever you need to store, give us a call and we'll find the right solution for you.
Address
Kingsmill Terrace, St John's Wood Village, London, NW86AA
Storage Unit Sizes
Storage unit sizes From 10 ft sq x 3 ft high storage lockers suitable for: Books Laptops Luggage Or 75 sq ft storage units than can hold: Sofa suites Washers, dryers & houshold appliances Dinning sets Up to 320 sq ft storage units that are the size of a triple garage; we can help.
Rates
Our self storage calculator shows a selection of our most popular storage unit sizes acrsoss our stores, to help you guage what you'll need. Alternatively, get in touch online or call us to chat to our experienced team about our household storage today, or click here to find your nearest store and chat to us in person!